Relationship to Diabetes

Type 2
Imprecision nutrition? Different simultaneous continuous glucose monitors provide discordant meal rankings for incremental postprandial glucose in subjects without diabetes
ABSTRACTBackground. High postprandial glucose excursions may increase risk for disease. Individuals have widely varying glucose responses to different meals, a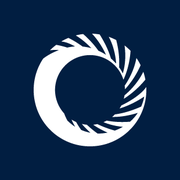 academic.oup.com
Conclusions
Precision nutrition approaches that use CGMs to personalize meal recommendations for minimizing glycemic excursions may be premature given the discordance of within-subject meal rankings between simultaneous CGM devices. More research is needed to clarify the source of this imprecision.
Latest paper from Kevin Hall's group at the NIH.
The bottom two charts in this pic tell the story:

Same subject eating the same meals on the same occasion. On the left, quinoa/walnut/berry cereal (Meal A) versus bagel (Meal B) as measured by Abbott Libre Pro; versus Dexcom on the right.